Note: You will need one of the above FREE players
to open the songs and sermons found on this website.
Please be patient as songs and sermons load.

MP3 FORMAT
Messages by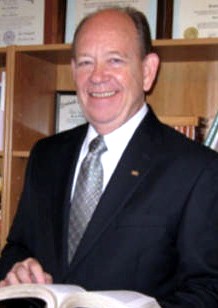 Dr. Lewis Woodard



Although I preached this message in 1981
it is still relevant. This is an MP3 recording,
about 30 minutes in length.
CLICK HERE






(In addition to messages by Lewis Woodard you can also listen
to Dr. Jack Hyles and others as they preach and teach the Word of God.)


VIDEO:Dr. Jerry Falwell in 1974 on homosexualtiy. This is a short outtake from the Old Time Gospel Hour with me (Lewis) sitting directly behind Jerry. I am the one who looks as though I am going to sleep! Yes, I was a little tired, but I was not going to sleep.